Events at BiCE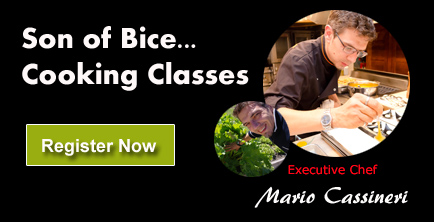 San Diego Special Events Dining, Event Venues, and Cooking Classes
Are you looking for a fun, unique venue in the heart of San Diego? Look no further! Bice offers an amazing venue for company parties, family celebrations, holiday dinners, and everything in between. Along with sophisticated service and an affordable menu featuring traditional cuisine made from local and seasonal ingredients, our private room offers a mounted 83" screen, projector, and streaming audio equipment for presentations.
Not throwing a party? Well join one of ours! We offer special dinner menus for holidays and professional cooking classes in San Diego, taught by locals, including our own executive chef, Mario Cassineri.
Take a look at our upcoming events or contact us if you want to book your next party at one of the best event venues in San Diego.